Formerly Theanthropy Pte Ltd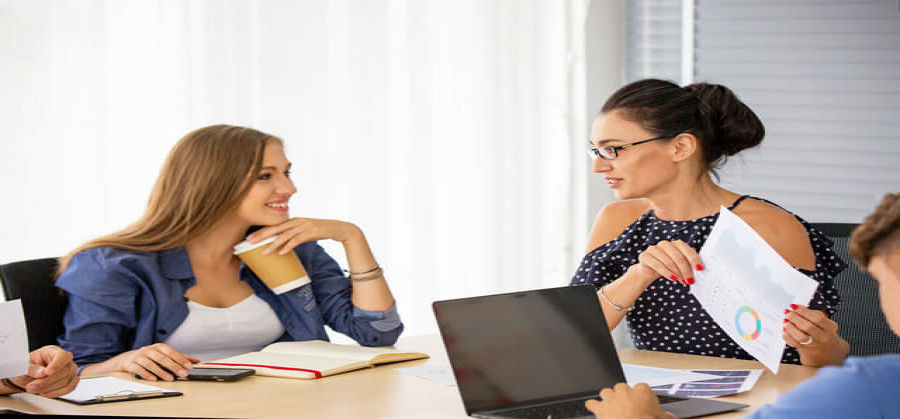 In order for a project to be successful, the role of aScrum Master is crucial.
Scrum Masters need to have a solid understanding of thepractices and core values of Scrum.
With the rise in demand for Scrum Masters, more employersare sending their staff for Scrum Master trainings and to attain the ScrumMaster certification.
Undergoing Scrum training courses can help them react,adapt and solve challenging situations better! Here's more information aboutthe Scrum Master Certification.
TL;DR: What is the Certified Scrum Master (CSM) course?
A professional Scum Master is able to demonstrate strongunderstanding of Scrum and then apply it smoothly into actual work situations.They are called masters for a reason.
Have you heard of the term, CSM? What does CSM stand for?
CSM refers to a Certified Scrum Master. To be certified,you need to undergo training.
In the certified Scrum Master course, participants willlearn the Scrum framework and understand how to handle team accountabilities,how to manage team events, utilizing their talents and even guide their team onhow to apply Scrum.
AgileAsia's Scrum Master course is taught by experiencedprofessional who educates about premier management techniques.
We have trained more than >10,000 participants locallyin the past two years. Completing the course will allow participants to receivethe Scrum Master Certification.
With the highly sought-after csm certification, one canexpand their career opportunities across all industries!
What is Scrum?
Scrum is basically an agile framework that makes it easierfor the team to work on complex projects and produce a successful outcome. Itallows team members to tackle the issues collectively.
From experienced Scrum Masters, Scrum is a simpler andeasy-to-implement method of project management. It's widely used in softwaredevelopment and product development companies. Of course, Scrum can be expandedinto other industries such as research or even data analytics.
What is a Scrum Master?
A Scrum Master is the facilitator for an agile developmentteam.
With the Scrum methodology, team members can self-organize,reorientate and make changes quickly. This plays a crucial role in ensuring thesuccess of the project.
The Scum Master also manages the way information isexchanged. CSMs will usually be able to handle and implement thesedirections.
Who should get the Certified Scrum Master (CSM) Certification?
The CSM course welcomes all participants from allindustries. Anyone will be able to benefits from the values taught inScrum.
Here's a list of occupations that should take the CertifiedScrum Master course:
- Project managers
- Softwareengineers
- Softwaredevelopers
- Business analysts
- New Scrum teammembers
- Product owners
- Entrepreneurs
- Agile coaches
What are the Roles of a Scrum Master?
In general, here are the main roles:
- Scrum Masters are expert of scrum and they actas servant leaders.
- Scrum Masters have toshare their knowledge on Agile management skills to manage the product backlog.As the project progresses, a ton of product backlog will usually accumulate.Managing the product backlog helps the team to prioritize the tasks.
- They are not the middleman. Scrum masters helpto remove the impediments and blockers that will affect the team's performance.They are involved in every stage of the project.
- Scrum Mastersare responsible for organizing and conducting all the scrum events to upholdthe scrum values/pillars.
- The certified ScrumMaster also has to organize and set the meetings for the team. They are thefacilitators.
Scrum Masters vs. Project Managers
The ScrumMaster has to ensure that the project team is able to implement Scrumprinciples in a project. The key role of the Scrum Master is to manage theimplementation of the Scrum Framework. He or she has to promote and supportScrum.
The ScrumMaster will help the team members understand and utilise the Scrum theory. Theindividual is the servant leader for the scrum team and aims to maximize thevalue the team delivers.
The projectmanagers help to organize the team and help to ensure that the projects arecompleted on time. The project manager also has to make sure that the projectis completed within budget and that the goals requested are fulfilled. They areoften seen leading meetings, creating work schedules and liaising between theteam and the stakeholders.
The maindifferences between the two are that Scrum Masters are only exclusive to scrumprojects and teams. Project managers can work on agile or waterfall projects.Project managers are usually busy with the logistics of making a projectsuccessful such as budgeting and risk management.
How do I get a Scrum Master Certificate in Singapore?
Is there a direct path to become a Scrum Master?
Yes, interested parties can apply for a Certified ScrumMaster course.
Experts will guide you through formal training in order tobecome a Scrum Master. There are several organizations that offer Scrum MasterCertifications and AgileAsia is one of them.
Trainers at AgileAsia are experienced instructors who arealso leading industry practitioners.
We cover the entireconcept of Agile and Scrum. Participants will learn how to facilitate theirteam better and understand how to address possible cultural challenges.
Using the Agile approach, Scrum Masters can explore andassess possible problems before things get out of hand. They will also learnthe technical skills of creating lists, flowcharts, checklists and more.
Interest applicants rejoice! AgileAsia is partnered withseveral Singapore government bodies that can provide subsidies.
We build a community that is passionate about Agile andScrum. Upskill with us and bring your career to the next level! Applyhere!