Formerly Theanthropy Pte Ltd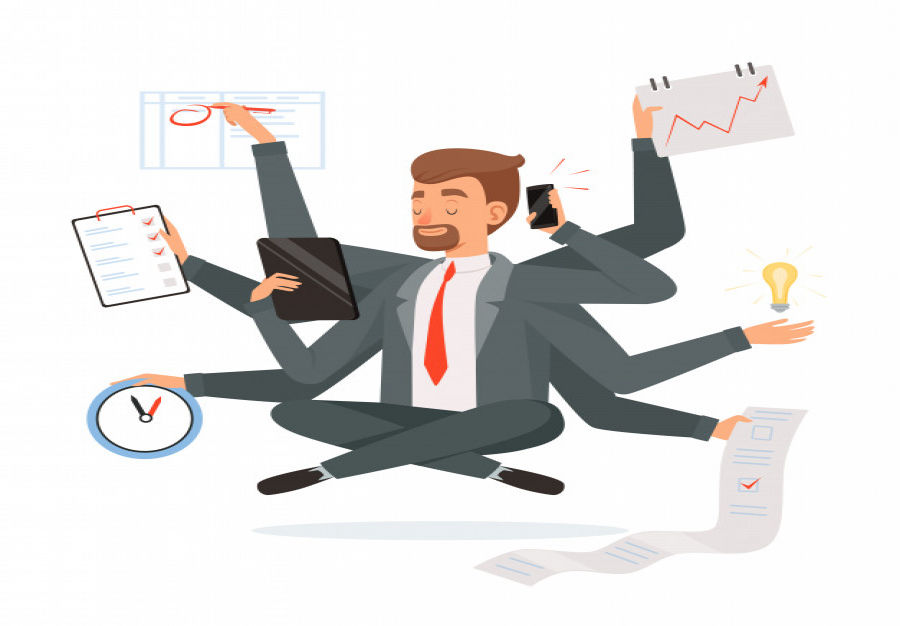 Agile Methodologies are adopted by most industries today. Hence it has become one of the most prevalent software development methods among IT specialists. The growing demand for Agile and Scrum related jobs has boosted from the past few years, and it is time for you to step up your gear in the industry.
A Scrum Master is a person who is responsible for leading the Scrum team to create compelling and valuable products that maximize the business value of the organization. They assure that scrum is well-versed with the scrum team and enacted correctly and such that they stick to the scrum theory, practices, and values. Their role needs them to interact with the stakeholders and decide which interactions will be helpful and which are a waste of time. Many skills in the professional distinguish them from the crowd and make them a Great Scrum Master. The Scrum Master knows and applies these skills whenever needed, to support people to learn and apply the Scrum framework better.
Here are the 10 top skills that are required to become a great Scrum Master:
Attend our free virtual webinar on Top 10 Tips to be a Great Scrum Master.
1. Communication and Listening Power

The Scrum Master is the primary person responsible for the product development. The Scrum Master needs to listen, understand, suggest, critique, observe, repeat, simplify, chat, write, summarize, and finally present the product. These are a few of the Scrum Master skills that require excellent communication among the team members, stakeholders, and other units to create the desired outcome by the customer.

Interface not only includes conveying your ideas to others, but it also provides for the power of listening. An excellent communicator will listen to their team members and understand their difficulties. The great Scrum Master values every input by looking and equally expresses their view such that it is crystal clear to the team members. Hence, this skill makes its way to one of the top Scrum Master skills.

2. Leadership Quality

The Scrum team members look for a Scrum Master that has a sparkle of leadership in them. This is a directional leadership, and you cannot punish or force your decisions on your team members. This is an essential Scrum Master skill that develops you to take your choices and adhere to the responsibilities and take charge whenever the product does not turn your way. Also, he/she is a person that the team members look up to.

The Great Scrum Master creates ideas that no Artificial Intelligence can replace; he unleashes the team members' inner potential and paves a path for the team members' growth. It also becomes inevitable for you to keep calm in difficult times and react to situations accordingly.

3. Be a professional Coach

Everyone wants to grow in their respective fields; they burn the midnight oil and look for ways to improve themselves. Becoming a person that would guide your team members who are working efficiently would also enhance your recognition and make you a great Scrum Master.

A Great Scrum Master has a plethora of knowledge about the Scrum and Agile value. They are ready to share their experience with their peers and would bring out their inner potential. They know the difference between thinking about the ideas and implementing those ideas and teach this value to their peers.
4. System Thinking and Complex Problem Solving
The Scrum framework has to create and coordinate the product, hence, it becomes necessary for the Scrum Master to view the system as a whole and not only stick to their concern to the Scrum team. He/She should have a holistic approach and see the overall operation of the organization.
Various changes are created while developing products that make the process more complicated. Identifying these problems, understanding, and solving them make the process much simpler for your scrum team. Few issues like impediments that are created by the external organizations that your scrum team is not aware of can lead to confusion among the group, hence, these Scrum Master skills in identifying and solving such problems would come in handy at these situations.
5. Induce Creativity
One thing that prevents the Scrum Master and Scrum teams to be replaced by Artificial Intelligence is the ability to think and act creatively. Your mind has an immense capability to think differently, which could change the whole environment of the organization. Giving creative inputs, making Retrospectives, and helping the team solve impediments in different methods, would also enhance your creative side.

Also, igniting your team members' creative side and inflaming the will to make a difference in the product development strategy and ideas is considered a top Scrum Master skill that you should develop. The team's iterative and incremental approach with an immense collaboration would promote an environment that welcomes new ideas.

6. Embrace Changes

As you have heard many times, change is the only constant in the world; the same applies here. Changes in the methods, strategies, and ideas of product development will always be there to tackle. As a Great Scrum Master, you should be ready to embrace change and also inspire team members to improve their performances, process, and practices. The Scrum Master acts as an agent that enhances his teams through their facilitation skills and makes them learn the Agile principles, growth, and learning. Also, adapting changes require you to become flexible and persistent. One of the top Scrum Master skills is to have patience, flexibility, and become a persistent person to understand individual problems and help them embrace the change and conduct meetings to address this.

7. Being Focused and performing with a flow

Meeting deadlines and creating a product that the customer would appreciate requires a sheer amount of focus and concentration. A great Scrum Master induces this discipline in the team members and helps them achieve this level of preparation. The Scrum Master supports the team in accomplishing the Sprint plans and makes sure they fulfill their sprint goal.

They teach the team to avoid distractions and focus on the highest value tasks. The focus can be achieved when the team moves with a 'flow' that makes the team ready for more complex challenges. The flow maintained adds satisfaction among the team members and encourages them to take on more significant tasks.

8. Intrinsic Motivation
The role of a Scrum Master is not just directing tasks to the teams; they are visionaries who see the end product during the planning. Believing in their product and developing an intrinsic motivation helps you to achieve your goals in the long run. Imparting this motivation to your scrum team gives a will to deliver the product goal.
The motivation generated comes from within, and not by external rewards and recognition. A great Scrum Master skill is to have an internal will to make a difference in the scrum environment and also motivate your team to develop this attitude. The awards and recognition may not be as valuable as your passion and happiness that you receive by preparing and giving your best to the developing product.

9. Asking Questions

Many people are afraid to raise queries and stand out in the crowd. This Scrum Master skill becomes essential as it does not make your job very menial. Questioning the methods, suggesting a new idea, altering any present development that would make the product more attractive are traits of a great Scrum Master. The same skills should be taught in the team members, which would help them grow as a scrum developer and produce an efficient product that would gain high customer satisfaction and be popular among the target audience. Hence, never hesitating to question anything is a great Scrum Master skill.

10. Being Light-hearted and having empathy

Your scrum team is people who are trying their best to live up to the demanding job. A little empathy goes a long way, and being light-hearted can be a cherry on the ice cake. Be hearty and jovial, all work and no play makes everyone dull. There's no harm to have some fun in the sprint so that everyone is rewarded with all the work they have done. Remember that they are also people, respecting their feelings, understanding their concerns, empathizing with them, and paying them with fun activities would make the work environment refreshed and could handle more problems and uniquely solve them.
In conclusion, a Scrum Master removes impediments, keeps the scrum team on track, and protects them against the outer interferences. They take appropriate actions so that the project sustains and becomes the product that they envisioned. The Scrum Master also organizes scrum events and explains the Scrum implementation.
These are the skills that make a great Scrum Master that everyone appreciates and loves to work with. There's a lot more than all technical-related knowledge required to become a great Scrum Master. Hence, now you know the skills you should cultivate and the abilities that you already have. So, work on those skills and go out there and show the world that you qualify in being a great Scrum Master.
Useful Links:
ICAgile Devops Certification Course
, CSPO Online Training Checklist, Blogs, Artificial Intelligence Cerification Courses, Day In The Life Of A Product Owner, Certified Scrum Product Owner 3 Day Certification Course