Formerly Theanthropy Pte Ltd
Leading SAFe® 6.0 Course Overview
Participants in the class gain insights into mastering Business Agility to thrive in the competitive market. They discuss how to establish the team and technical agility and organize and reorganize around the flow of value. They also learn and practice the skills to support and execute PI Planning events and coordinate multiple Agile Release Trains (ARTs). Participants in the class explore the importance of adopting a customer-centric mindset and design thinking approach to agile product delivery. Learners also develop an understanding of implementing a Lean Portfolio Management function in their enterprise.
Ola Gedenryd (SAFe® Program Consultant Trainer) - SPCT Gold
Ola is a Passionate Lean-Agile leader and holds the highest certification(SPCT) at Scaled Agile. He is an active contributor to the development of the framework and the global community.
Ola is a keynote speaker and presented at many global conferences. He is a highly sought-after trainer and coach with over 15 years of experience and trained more than 2000 executives globally.
For the last few years, Ola has focused on helping people and their organizations to succeed in their Lean-Agile Transformations by coaching, mentorship, and training around SAFe.
The variety of approaches that include in this training are:
Facilitated interactive scenarios and case study discussions by top expert SAFe® Program Consultants (SPCs) who have transformed many organizations across the globe.
Experiential learning through mini-project simulations, role plays, quizzes, and games, where the Lean-Agile principles and practices are mastered.
By learning through hands-on sessions, candidates can implement the learned practices quickly at the enterprise level with better quality in less time.
Our Leading SAFe® 6.0 course and training in Singapore enable you to stay relevant and productive in a dynamic and constantly evolving world.
On completion of the course, you will be able to:
Lead the transformation to Business Agility with SAFe
Become a Lean-Agile leader
Explain the importance of the Seven Core Competencies of Business Agility.
Understand customer needs with Design Thinking
Enable Agile Product Delivery
Initiate Lean Portfolio Management
Apply the values and principles of a LeanAgile Mindset
Create high-performing teams by establishing a mission and purpose
Keeping pace with the current market approach
Better salary, better foresight, and better integrity
Improves the decision-making capabilities at the enterprise level
Increases the scope and helps to grow the market
A globally recognized certificate which holding it adds value to your profile and career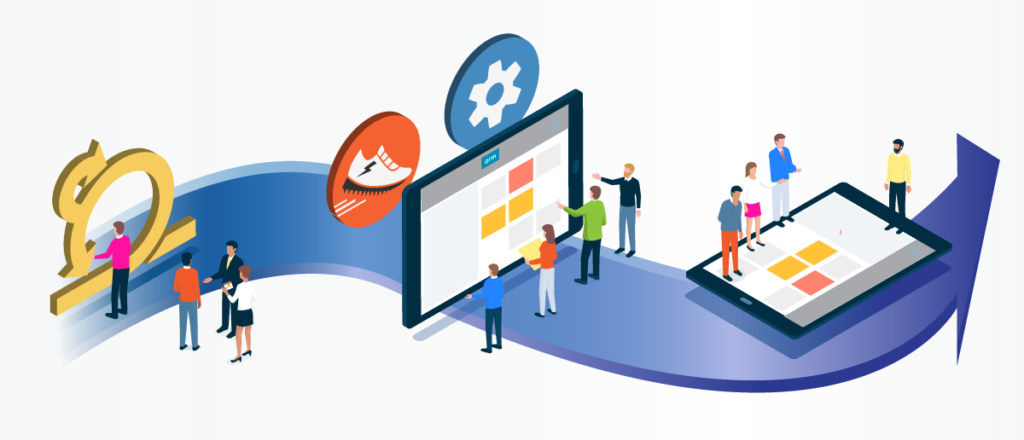 The GOLD/SPCT Transformation partners have earned the highest level of certification available from Scaled Agile. They have demonstrated the ability to lead organizations through the adoption and implementation of the Scaled Agile Framework. Only Gold SPCT partners can deliver Implementing SAFe and public SAFe Release Train Engineer courses. Corporate training available.
Curriculum
Day One
Topics Covered:
1. Thriving

in the Digital Age with Business Agility



2. Building

a Foundation with Mindset, Values, and Principles

3.

Establishing Teamand Technical

Agility

4.

Building Solutions with Agile Product

Deliv

ery
Learning Outcomes
Get

introduced to thefundamental concepts of Business Agility and decipher the major competencies ofBusiness Agility.

Gain a solid understanding of important

SAFe

principles and develop aLean Agile mindset like successful Agile leaders

Learn how to manage

cross-functionalAgile teams and deliver ROI-driven results on a consistent basis.

Gain a solid understanding of important Agile Product Deliverymetrics like PI Planning, Customer Centricity, and more.
Day Two
Topics Covered:
4. Building Solutions with Agile Product Delivery (cont.)

5. Exploring Lean Portfolio Management
6. Leading the Change
7. Practicing SAFe
Learning Outcomes:
Understand what goes behind asuccessful SAFe portfolio. Learn to maintain aPortfolio vision catering to an enterprisegoal.

Build the essential qualities that make you a successful Agileleader. Lead by example and be responsible for successfulexecution.
Get the skills to put your learnings into action. Implement SAFe to solve complex businesschallenges under the guidance of industryveterans.
Upcoming Course Schedules & Details
For eligible company sponsored participants, please send details to training@agileasia.com for registration as the Invoice will be issued under company name. Participants may make payment using this Invoice and receipt issued for reimbursement.
DATE

TIMINGS

FEE IN SGD

TRAINERS

REGISTER

No Upcoming Schedules
Please Note:
Our classes are all live online classes that are conducted virtually
Inclusive of GST
Funding Eligibility
This program has been certified under the IBF Standards and is qualified for subsidizing under the IBF Standards Training Scheme (IBF-STS), subject to all qualification criteria being met.




For all courses commencing after 01st Jan 2023:


Singapore Citizen Aged 40 and above
Course Fees
$ 2300.00
Funding
70 %
Nett Fees
$ 690.00
GST
$ 184.00
Nett Fees + GST
$ 874.00
Singapore Citizen Aged below 40 and All PRs
Course Fees
$ 2300.00
Funding
50 %
Nett Fees
$ 1150.00
GST
$ 184.00
Nett Fees + GST
$ 1334.00
Others
Course Fees
$ 2300.00
Funding
0 %
Nett Fees
$ 2300
GST
$ 184.00
Nett Fees + GST
$ 2484.00
For all courses commencing after 01st Jan 2023:
Self-Sponsored Category (in the Finance and Banking Industries)
Singapore Citizens aged 40 years old and above – 70% Subsidy + 100% GST
Singapore Citizens aged 40 years old and below – 50% Subsidy + 100% GST
Singapore Permanent Residents – 50% Subsidy + 100% GST
Company-Sponsored Category (in the Finance and Banking Industries)
Singapore Citizens aged 40 years old and above – 70% Subsidy + 100% GST
Singapore Citizens aged 40 years old and below – 50% Subsidy + 100% GST
Singapore Permanent Residents – 50% Subsidy + 100% GST
HR needs to create a company account, register, and payment for the participants
For Individuals and Companies NOT in the Finance and Banking Industries
Full payment - 100% Course Fees + 100% GST
For the latest IBF subsidy scheme, please refer to IBF website //www.ibf.org.sg/programmes/Pages/IBF-STS.aspx
- To qualify for the funding, a trainee MUST successfully complete the course (including achieving at least 75% attendance and passing all assessments)

- NTUC Members can enjoy up to 50% funding (capped at $500 per year) under the Union Training Assistance Programme (UTAP)
2-day interactive instructor-led training
The soft of the course material
1-year membership with Scaled Agile
15 PDUs and 15 SEUs
Anyone interested can attend this Leading SAFe® course regardless of the experience. However, the following prerequisites are highly recommended:
5+ years' experience in software development, testing, business analysis, product, or project management
Experience in Scrum
The following individuals will benefit from Leading SAFe® 5 course:
Executives and Leaders, Managers, Directors, CIOs, and VPs
Development, QA, and Infrastructure Management personnel
Program and Project Managers
Product and Product Line Managers
Portfolio Managers, PMO, and Process Leads
Enterprise, System, and Solution Architects
Follow the step by step process below to get the SAFe Agilist credential:
Attend a 2-day Leading SAFe® 5 course led by SAFe Program Consultants (SPCs).
On successful completion of the course, SPC will send your details to the Scaled Agile.
You will receive an email from Scaled Agile with login credentials.
Login to reset your credentials and take the 1.5 hr online exam.
Attain a minimum passing score in the exam i.e 77% (35 out of 45)
Download your SAFe® Agilist Certification.
Maintain your SAFe® Agilist certification by renewing for every year.
Why Most Corporates Prefer Us!
At AgileAsia, we pride ourselves on being the go-to destination for all your corporate training needs. Discover why countless businesses choose us as their preferred training provider:
Comprehensive Training Solutions: As a leading training provider in Singapore, we offer diverse professional certification courses, ensuring we can meet all your training requirements under one roof. We specialize in bridging the knowledge gap and equipping your workforce with the skills needed to thrive in today's competitive world.
Trusted by 50+ Corporates: Our track record speaks for itself. With the trust of over 50 corporate clients, we have established ourselves as a reliable partner in delivering exceptional training solutions. We have successfully served businesses of all sizes and industries, earning their confidence through our commitment to excellence.
Expertise in Consulting and Coaching: Our team brings extensive experience in consulting, coaching, and serving corporate clients. We understand businesses' unique challenges and objectives, allowing us to provide tailored training solutions that address your specific needs. With our expertise, we guide organizations toward sustainable growth and success.
Highly Qualified Instructors: Our courses are designed and delivered by highly qualified instructors with industry knowledge and practical experience. They possess the expertise to deliver engaging and impactful training sessions, ensuring your employees gain valuable insights and applicable skills.
Customized Solutions: We recognize that every organization is unique. That's why we offer customized training solutions that align with your company's goals, culture, and industry requirements. Our instructors work closely with you to tailor the training content and delivery methods, ensuring maximum relevance and effectiveness.
Join the ranks of satisfied corporate clients who have experienced the AgileAsia advantage. Elevate your workforce's capabilities and drive your organization toward unprecedented success with our trusted training solutions.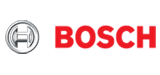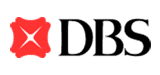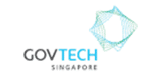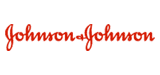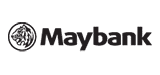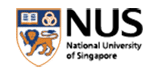 $102K
Certified SAFe® Agilists bags /Per annum
10-50%
increases employee engagement and job satisfaction
500,000
practitioners have been trained on SAFe®
Testimonials
Never have I attended such an engaging course and it makes my journey of Agile and Scrum journey much more fun and fulfilling. Trainer Stuart Mitchell has definitely take up the standard of teaching and coaching up many notches. Very insightful views from vast working experiences that Stu has. Highly recommended!

Eugene Lee
Project Manager
Dennis and team are just simply great to work with. They are prompt with their replies and clear with their instructions to ensure that learners get the best experience and learning journey with them. That's why I had chosen to go back to them for my CSPO course after taking my CSM course with them. I am looking forward to the post course gatherings and informal trainings which I heard they they organize after Covid.

Edwin Anuruddha Chow
Event Manager
The class was conducted in the best way possible (online zoom classes)! Stu is really passionate and shares many tips on facilitation. Highly recommend to anyone!

Quah Kai Li
Senior Auditor
Thanks for the CSM course, I found it a rewarding experience. The course was well set out, easy to understand, and had an amazing trainer and coach (Stuart). It wasn't just about certification, but also gave insights to a lot of engagement techniques and real world experiences. I would highly recommend this course.

Shibil Poulose
Senior Director at VISA Singapore
The CSPO course that I took recently from Agile Asia was excellent. The instructor Mr.Sam had made us understand the responsibility of a PO very easily, with good hands-on practices and Q&A sessions after each topic. I would recommend this course for anyone, who would like to acquire Agile skills in a short period.

Renganayaki Ramasamy
Junior Product Associate
Absolutely wonderful course - The 2-day program was concise yet informative, also very engaging. Highly recommend anyone looking to do Certified Scrum Master to go with Agile Asia. The payment was also fuss-free, and if you are Singaporean, Skillsfuture credits were easily utilized

Abby Zhijun Wu
Software Engineers
Excellent course. The trainer was very interactive and provided very useful examples and facilitation techniques that are relatable in the working world. It was a good and enriching experience engaging with the trainer and other team members via the different platforms used throughout the course.

Lydiawati
Junior Product Associate
The program was concise and practical. I get to walk through the entire scrum process. Stu guided the team into role-playing for experiential learning! Much enjoyed! Word of caution: High energy and focus required throughout the course.

Terry Ng
Software Engineers
One of the best providers in the agile training space. The facilitators Stu and Sam have been there are done Scrum in large organizations and bring a wealth of knowledge. They convey concepts so well during classes that even people without a prior background can assimilate the knowledge easily.

Ajay Kumar Venkatasubramanian
Junior Product Associate
Attended CSM course by Stu Mitchell. Really enjoyed his lesson. Taught us how to be a good ScrumMaster. The techniques and case studies and engagement by the trainer, really showed the role is key in the scrum team. Definitely recommend.

Herman Shah
Software Engineers
This is an excellent training program conducted by a highly professional, knowledgeable and practicing trainer supported by a very motivated team. Stu Mitchell demonstrated in the real-life example of how to facilitate a Scrum team as a Scrum Master. His role plays often depict the real-life example

Poh Sing Low
Software Engineers
Thanks again for the course, I found it excellent and connected directly to all the challenges we talked through (especially as I am in large scale scrum delivery, plugging into multiple waterfall teams/cultures - not easy!).

S. Davidson
Executive Director, JP Morgan (October 2017)
As a course participant you will definitely learn how to implement Scrum, but more importantly, exposure to Stuart's passion will give you both critical insights into the underlying, non obvious, issues and tools and techniques you can use to immediately increase the odds that your orgnanization's

R. Roach
CSM Trainer (TCS)
I cleared my Scrum Master certification examination with 100% mark. I am so grateful for your efforts! Stuart is an incredible trainer. I will highly recommend you to my friends and colleagues

A. Nath
Trainer (Oracle)
I had some agile experience going into the training, and it was very helpful to learn what I do well. More importantly, I learned what I don't do well and how to change that.

C.Popescu
Senior Scientist at Oracle
Frequently Asked Questions